Not as busy as we think?
Edited by Jill Wright,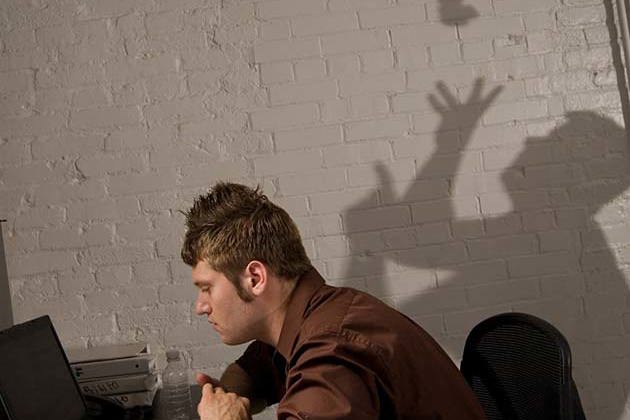 Have you ever noticed that feeling of satisfaction you get when you're telling people just how hectic your life is? Does it make you feel important?
According to sociologists researching the phenomenon, somewhere around the end of the 20th Century, "busyness" became a badge of honour. People started competing to cram ever more demands into their schedules, and bragging about it.
"If you're busy, you're important. You're leading a full and worthy life," says a Fargo, North- Dakota-based communications professor, Ann Burnett, who has been following modern society's pell-mell struggle to gain status from a schedule that invites exhaustion.
Where once keeping up with the Joneses was about money and trophies like cars and houses, these days it's about your performance on the treadmill. "If you're not as busy as the Joneses," she explains, "you'd better get cracking."
It's bad enough in the US, but it's worse in Australia. We're the hardest working country in the world. And I don't want to get into politics, but I have the impression that the current government thinks half the population is slacking off, and is demanding greater productivity.
If you recognise the symptoms, you might want to check out the Washington Post blog of Brigid Schulte, the newspaper's social issues reporter, and author of Overwhelmed: Work, Love and Play When No-one Has the Time.
Schulte not only catalogues the problem, she writes about just how damaging it is. In a post titled Five Reasons You Shouldn't Work Too Hard, she shows how this mad activity makes people sick, stressed, stupid, off-balance and disengaged.
And while you need to read the book to get the dimensions of what Zorba the Greek might have called "the full catastrophe", other writers like Slate's Hanna Rosin who have been inspired by Schulte's work are filling in the picture with their own observations.
Rosin mentions the contribution to the book of sociologist John Robinson, known as "Father Time" because he was one of the first people to start collecting time use diaries, and passes on his sage advice.
"The answer to feeling oppressively busy," he says, "is to stop telling yourself that you're oppressively busy, because the truth is that we are all much less busy than we think we are."
We are busy, says Robinson, because we say we are, and we don't want to hear anything that challenges that.
"It's very popular, the feeling that there are too many things going on, that people can't get in control of their lives and the like," he says. "But when we look at peoples' diaries there just doesn't seem to be the evidence to back it up … It's a paradox. When you tell people they have thirty or forty hours of free time every week, they don't want to believe it.""
Rosin took the advice to heart: she did something to address the phenomenon researchers call "contaminated time" in her own life. We contaminate the time available to us by piling in so many different kinds of demands that they all blend into each other and we lose all sense of distinct phases.
What she did, she says, was navigate her schedule while silently repeating the following mantra: "You're not that busy.""
She reports: "Doing this did actually stop the tape in my head of what had to get done that day. I just calmly did one thing after another. I believe that means I was being mindful [forgive me for putting in a little plug for our mindfulness class], or maybe living in the moment or being present but I'm not sure. And I am not going to check because if I give it a name, then it will be just one more thing you feel obligated to do. Instead just take one thing off your to-do list, which is telling everyone how busy you are."
You might like to try it for yourself.
Tags