Finding Work Life Balance
Edited by Jill Wright,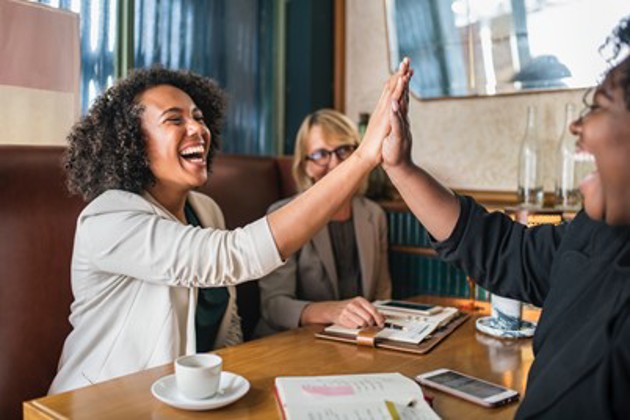 If success means keeping your head above water in all aspects of daily life, it's becoming increasingly difficult to achieve. Left to juggle the demands of work, family, social life, personal life, exercise, one's Facebook profile etc., all while perhaps studying or having a second job, many of us struggle.
It might not be easy, but it is possible to keep the many aspects of life under control, without burning out in the process.
Organisation and Time Management
One of the most important aids to maintaining a sane existence are organisational and time-management skills. A good starting point is to create a list of tasks and priorities. Which demands are the most important and need to be completed first?
Be realistic. Given only the normal complement of physical resources, and the need for food, drink and sleep, you're probably not a master multi-tasker. Concentrate and do one thing at a time. It is much better to do one job well as opposed to doing two jobs poorly.
Keeping a timetable of necessary engagements can be helpful in locating when you have time to fit something else in.
Exercise
Speaking of prioritising, it is necessary that you make time for exercise. Once a week is the very minimum. Even 10-15 minutes per day is useful in clearing the head and allowing you to sleep better at night. Adequate rest is as important as physical activity if you are to have the energy and concentration to meet all the demands. And you can add to that the need to maintain a healthy, balanced diet.
Founder of the copyright consultancy Ella Smith Communications, Ella Legg is aware of the challenges we all face in keeping the scales balanced. She compiled a list of 20 tips .
They include a realistic inventory of your strengths and weaknesses, including knowing when you work and think best. Different tasks require different levels of concentration and application and you should avoid chopping wood when your axe is blunt.
Another of her helpful suggestions is to analyse and reflect on what worked well during the day … and what didn't. A final useful tip from Ella is to take a break during the day and make time for a holiday, even if it's only for a weekend away, every three months.
Time Out
When we get caught up with demands, the first thing we tend to forget about is ourselves. We're always rushing around trying to do things for other people and we don't realise the detrimental effect this can have on our mental health and overall wellbeing.
If you don't take the time to care for your own needs, you simply cannot function at an optimal level. Regardless of whether it is a night on the town with your friends or reading a book in a comfortable corner of your own home, do something you love. Don't forget about your passions. They can energise and refresh you.
Keep in mind that you're in this for the long haul. Be disciplined about taking breaks and leaving work at a reasonable time. You cannot work until midnight every night without burning out.
Maintain a separation between your personal and professional life. Don't have your work phone with you while you're playing with your kids, for example.
And don't try to be a martyr or a superhero. If your workload is getting too much for you to handle, it could be wise to arrange a meeting with your boss to negotiate the amount you are responsible for on any given workday.
Tags