Expectations a threat to marriage?
Edited by Jill Wright,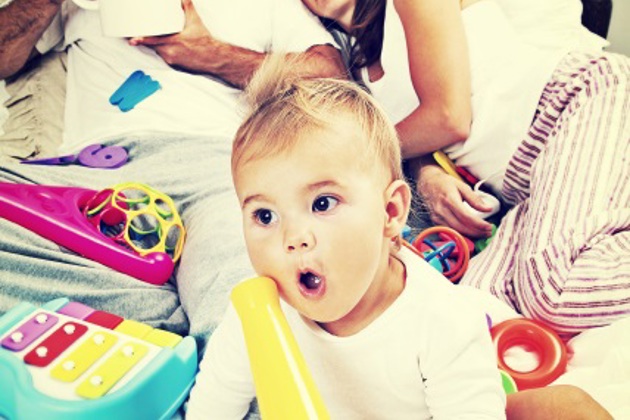 Having spent a couple of decades as a marriage and relationships counsellor - and possibly more to the point, many more years than that in a successful marriage - I am continually bemused by mass media snapshots of the latest trends and theories in the field. The Guardian, for instance, recently assured its readers that high divorce rates and low marital satisfaction are the direct result of the inability of partners to meet each other's "psychological expectations".
That report is largely based on the theories of Professor Eli Finkel, director of social psychology at Northwestern University in Illinois, which he dubs "the suffocation model of marriage".
According to Professor Finkel, his reviews of the psychology, sociology and history of marriage since the 1850s suggest that it has evolved from being a transaction around the provision of fundamental needs such as food and shelter, through the early to mid 20th century, when it was much more about love and companionship, to an expectation today that it will support one's personal voyage of discovery.
His somewhat gloomy verdict is that these days, few people have the time to invest in understanding a partner's core essence - a necessary prerequisite for assisting their development - which presumably results in the all-too-frequent suffocation of those expectations one imagines his model refers to.
I Googled Finkel and discovered that he is director of Northwestern's Self-Control and Relationships Lab. It's an interesting title, and the research samples available there are quite arresting. One on "Outsourcing Self-Regulation", examines how thinking about how other people can be helpful in achieving a certain goal "undermines motivation to expend effort on achieving that goal".
In other words, if I am correct in my interpretation, it seems that having a partner who is willing to invest time and effort helping you achieve a goal, such as, for instance, one's personal voyage of discovery, can turn out to be a handicap, rather than a help.
The article doesn't seem particularly optimistic, but Finkel's advice to couples to decrease their demands on the relationship in difficult times is certainly worth considering. In another article I tracked down, he suggests regular writing exercises could greatly assist couples in conflict.
That might address a particularly sad statistic he raises: that the average husband spends just 30 minutes a week talking to his wife. Another article, in Atlantic magazine, also suggests that the nature of marriage has changed, due to a transformation in the economic and social status of women and the virtual disappearance of low-skilled male jobs. The new version it sees emerging is "more egalitarian, committed, and focused on children".
It says the glue for these marriages is what it calls High-Investment Parenting. These so-called HIP marriages represent the future for marriage, the article concludes.
I couldn't help but smile at the Tale of Three Marriages table it presents to illustrate the three different marriage types it sees operating: Traditional, Romantic and HIP.
The typical Saturday in the Traditional marriage for instance consists of golf or fishing for him and coffee and laundry for her. The Romantics have coffee in bed and go out for brunch. For the HIP couple, the usual Saturday agenda is coffee in an insulated cup on the way to [in Australia at least] football/cricket/piano/dance.
The modern couple trying to adjust to these changes might find the services of our Centre for Child and Family Care quite helpful.
Tags