Workplace Wellbeing (EAP)
Edited by Jill Wright,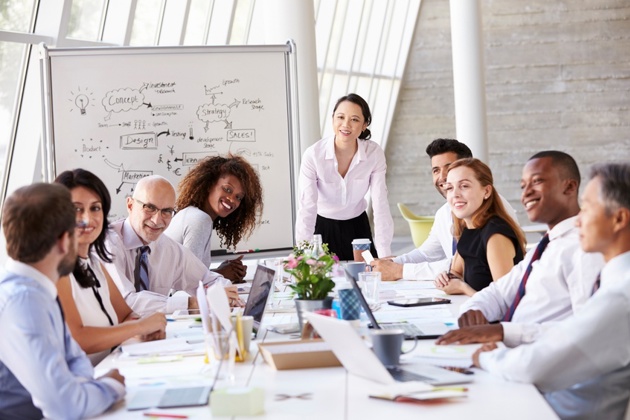 It is well known in performance psychology that in order to perform well one needs to be able to recover well.
For any individual to bring their best to the company they work for, two things are required:
They need to be highly skilled at what they do and
They have to be willing to share their assets with their company without holding back.
One of our psychologists suggests that managers look not only at the personal responsibilities of the employee, but also most importantly at the quality of their relationship with the company.
A corporate culture that provides security and care and encourages development and autonomy of the worker is much more likely to motivate and encourage a spirit of sharing.
Moreover, having personal contact with employees … getting to know them; encouraging them to care for themselves and to have a healthy and enjoyable life outside of work for instance … will eventually result in higher performance, increased creativity, improved quality of work, higher productivity, fewer mistakes and absenteeism.
Psychology Melbourne has a variety a qualified Organisational Psychologists who are fully registered and endorsed Health Psychologists in Australia. She possesses a unique combination of knowledge and skills that cover all aspects of the individual's health and wellbeing from the point of view of optimal balance between their private life and their professional performance and achievement.
Psychology Melbourne can aid in self-sabotaging patterns in groups and individuals. These may include procrastination, excessive sick-leave, fear of achievement. We can provide expert advice, psychoeducational classes, group therapy, and individual psychotherapy to overcome such problems.
We offer psycho-educational classes which can help employees achieve a good balance between high achievement a healthy personal lifestyle. With classes on Lifestyle Management offer helpful techniques and insights into such things as the importance of meaning in life outside work; relationships and socializing; diet and exercise; managing sleep problems; sleep hygiene and recreational activities:
Psychology Melbourne uses positive psychology and mindfulness tools to develop more strength and to stimulate growth through achievement and optimal individual performance while avoiding exhaustion and professional burn-out.
We offer classes for people who struggle with anxiety, which explores both stimulating and debilitating levels of anxiety, and looks at anxiety symptoms that affect performance and what to do with them.
Conflict management is another popular course. We experience conflict routinely in our day-to-day life, and it represents an opportunity to grow and expand our understanding of the world. Avoiding conflict only exacerbates their potential to produce costly and painful consequences.
Tags