Psychometrics or cycling? Road test for job applicants
Edited by Jill Wright,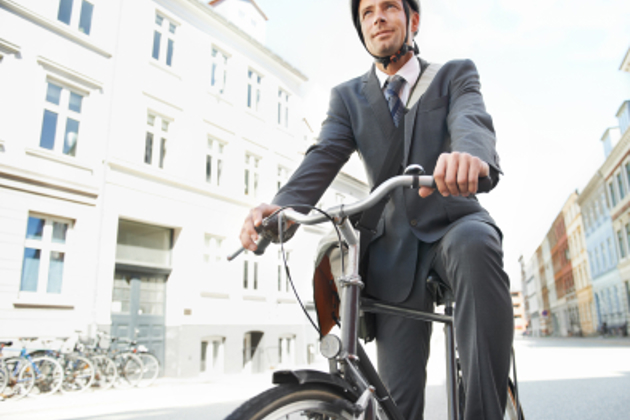 One of my favourite columnists, the Financial Times' Lucy Kellaway, had a tip for HR departments this week: forget psychometrics and instead watch how prospective employees ride a bicycle.
According to Lucy, we reveal a tremendous amount about ourselves when we are on two wheels, and that information could tell a boss a great deal about what someone would be like as an employee.
Her observation followed an incident during the recent storm that hit northern Europe recently, when Lucy was pedalling to work on a dark London morning after the trains were halted. She was overtaken by a man in a black coat, with no helmet or lights and sealed off from all warning sounds by the earplugs hooked up to his portable entertainment centre.
When the rider disappeared into the underground car park of a bank, Lucy assumed that (a) he was a banker and (b) a bad one because (c) he had little regard for risk or alternatively a death wish.
Clearly she was making a lot of assumptions - the man in black might not have been a banker, for instance, or might perhaps have borrowed the bike in an act of resourcefulness - which was possibly why he had no suitable clothing - and who knows if he might have been listening to instructions from his boss, rather than a playlist, and maybe some jobs require somebody to be impervious to risk (although I can't think of any off-hand) - but she is quite correct in making the point that our everyday behaviour can be an invaluable guide to our suitability as employees.
But psychometric tests can and do reveal a lot more. According to an article in the Harvard Business Review, they could be deployed much more effectively and save employers money if they were used to screen candidates before the expensive interview stage begins.
The point the article makes is that these days, web-based tests are not particularly expensive ... and in the hands of expert psychologists, much more accurate than sticking somebody on a bicycle.
You can find the HBR article here.
Tags