Parents, here's five reasons why you should consider online counselling
Edited by Jill Wright,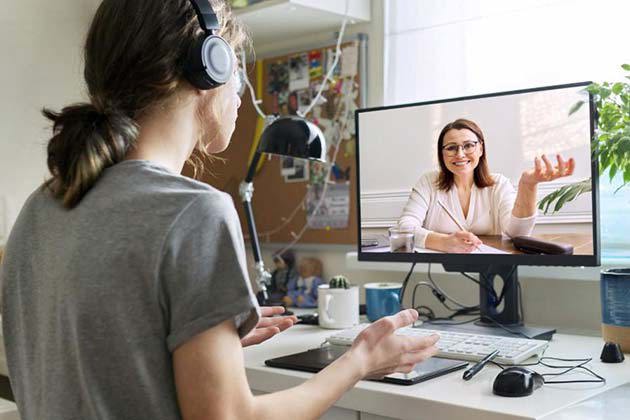 If you're a parent who just can't make it into a clinic for an appointment, then online counselling may be the solution for you.
Online counselling is a convenient and flexible way for parents and children to access expert counselling services and advice in real time.
Just like face-to-face counselling, video counselling allows your and your child or adolescent to communicate and develop a therapeutic relationship with a psychologist, while maintaining privacy and confidentiality.
Here's five reasons why you should consider video counselling
1. Flexibility and convenience
Imagine no more travel time, childcare or parking cost, or running around juggling multiple commitments to rush to an appointment. Online counselling allows you the flexibility and convenience of accessing professional care when and where you need it.
This convenience also makes it easier for you to attend sessions regularly and achieve better outcomes. Children can even access video counselling from a safe space at school.
2. No more stigma of attending a clinic
You also don't have to worry about any potential stigma or discomfort in attending a clinical setting, or running into someone you know. This is particularly important for teenagers, whose feelings of shame or embarrassment may stop them from actually seeking support.
3. You'll be more comfortable in a familiar environment
You and your child will feel more comfortable in a familiar environment, and a rapport with your psychologist can be more easily established. Children love to share their interests and where they live.
For teenagers, who often feel more comfortable with an online environment, online counselling may actually break down some of their anxieties or doubts about attending therapy in person.
You and your child will also be able to learn and apply therapeutic tools and recommendations while in your everyday environment, rather than needing to adapt once home from the clinic.
4. Allows more insight into your behaviours
A psychologist can observe you and your child in a natural setting, and gain more insight into everyday behaviours.
5. Access a wider range of resources and tools
Online counselling allows you to access a wider range of resources and tools in between sessions. For example, information can be sent to you via emails and reminder texts, and you can receive content about how to make the most recommended applications and other technologies.
For more information
Visit our Psychology on Demand webpage, or contact us on 1300 161 639 to find out more about Psychology on Demand.
Tags