Novel approach for psychologists
Edited by Jill Wright,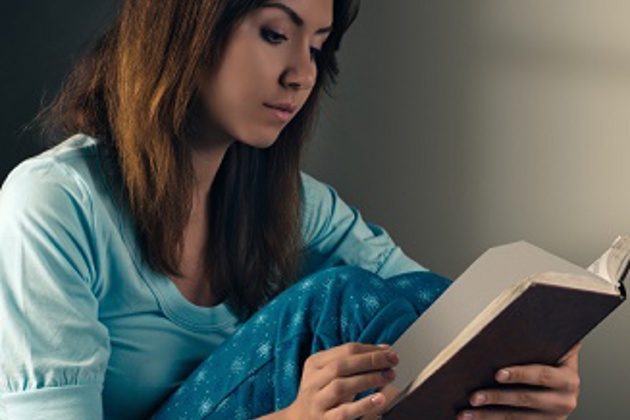 A recent article in the American Psychology Association journal Monitor on four psychologists who moonlight as novelists offered some useful insights on the healing power of reading.
As an inveterate reader myself, I'm always delighted to find anything that eases one's conscience about leaving the busy world and curling up with a good book - or in my case a Kindle Paperwhite e-book - and getting lost in the world of fiction.
Dr Jacqueline Sheehan, who was, like myself, a journalist before becoming a psychologist, explained in the article how she became aware of the ability of literature to help you process grief and other strong emotions and feelings at the age of nine, when her father died.
She immersed herself in the works of Edgar Allen Poe, who, she says, "understood grief ... just completely got it".
Sheehan has written two novels. Her second, Lost & Found, made it to the New York Times best-seller list.
In Toronto, emeritus professor of cognitive psychology, Keith Oatley, has found that reading fiction increases empathy and social skills.
In a 2006 study, he and some colleagues found that reading more fiction gives people a greater ability to read someone's emotional state from a photograph, and a better understanding of what is going on in a 15-second video clip of a social interaction.
Oatley, who has written three novels and is the winner of a Commonwealth Writers' Prize for best first fiction, runs an online magazine on the psychology of fiction called OnFiction, which "endeavours to understand how fiction is created and how readers and audience members engage in it".
Coincidentally, his latest piece examines the late novelist John Williams' extraordinary 1965 work, Stoner, which I finished reading only last week. On the eve of the 50th birthday of its publication, literary figures around the world have been raving about a work that traces a seemingly ordinary life through the journey of its eponymous character from farm boy to academic, husband, father, lover and apparent loser.
Recommending it to readers, he notes: "Williams has a strong sense of the importance of actually telling us the subtleties of what Stoner is feeling; he is not embarrassed to call emotions by their names and to linger over them, and there is a convincing authenticity to this unfolding in language that is very appealing."
Oatley offers a list of "psychologically significant fiction" for readers to explore in various categories: Understanding the minds of others (Austen and Proust); Understanding relationships (Chekhov and Gabriel Garcia Marques); Dynamics of interactions in social groups (Orwell and Virginia Woolf) and The problematics of selfhood in the social world (Dostoyevsky, Conrad, J.D. Coetzee and Joseph O'Neill).
Dr Maryka Biaggio published her first novel, Parlor Games, only last year.
The fourth writer mentioned in the article happens to be a Melbourne psychologist, Dr Shira Nayman, who now lives in Brooklyn. Her first collection of stories, Awake in the Dark, is described as "an illuminating and startling book about the disguises we don, the secrets we keep and the consequences of our silences".
Fittingly, her latest, A Mind of Winter, is a "literary psychological thriller".
In London, an organisation called The School of Life, co-founded by popular philosopher Alain de Botton, which recently opened a branch in Melbourne, offers what its calls bibliotherapy sessions to customers "to guide you to those amazing but often elusive works of literature, both past and present, that have the power to enchant, enrich and inspire".
While it might not have the same therapeutic outcome as sessions with a registered psychologist, it could certainly be a good start.
Tags