New year, new goals
Edited by Jill Wright,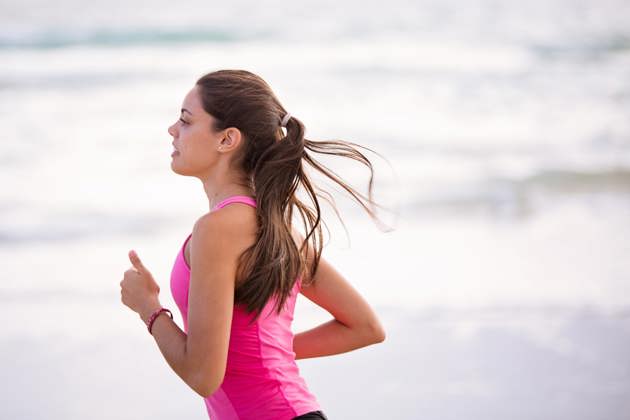 The New Year has begun, Christmas and 2018 is behind us; and with it comes a brand new, and yet familiar sense of motivation and good intentions: perhaps exercising more, eating healthier, saving instead of spending or even aiming for better communication with our partner. Thinking back to January last year, you may remember giving yourself a similar pep talk about how your exercise habits were going to improve… which lasted about 9 days.
You probably told yourself any number of excuses: I don't have the time, I'm happy with myself the way I am (true, but not the point), it's just too hard and I have other more important priorities. And then a few weeks past and it felt like it was too late.
This year, with the help of some psychological principles and tips, things will hopefully be different. Wouldn't it be nice if this year, that motivational impact doesn't drop off?
How to stick to your New Years Resolutions:
1. Think of them as goals, not resolutions. And a key factor of a goal is that is feels achievable. Icek Ajzen's Theory of Planned Behaviour states that our attitude towards behaviour change shapes the success of our behaviour change. This means that if we wanted to start eating healthier, our attitude to healthy eating and how other people perceive it, and whether we believe that is within our own control to change, is vital to whether we will actually do it. A positive attitude is vital or you may as well not bother!
2. Plan it out! Another important aspect of achieving goals, is making real plans on how to achieve them. Use a diary, or a goal setting app such as GoalsOnTrack or EverNote.
3. Record your progress and set rewards! Finally, to improve your fitness or exercise, use a fitness recording device such as a pedometer or a fitbit, or fitness app, because the self-measurement itself serves as positive reinforcement. Set weekly goals, and if you achieve them, give yourself a little reward- you've earned it! And it will keep you motivated to keep going when you're achieving something.
Some other useful apps that you can use to help stick to your resolutions include Done: A Simple Habit Tracker, an app that helps you create and maintain healthier habits. GoodBudget is great for staying on top of your spending and actually sticking to your budget. If you're looking to improve your sleep, Pillow Automatic Sleep Tracker not only tracks and analyses your sleep so that you wake up gradually and at the optimum times, but it also gives you useful tips and can play white noise if that helps you.
And don't get discouraged if you do feel less motivated after the New Year gets further away, that's normal! While January 1st is a great time to make some positive changes, it's also just another day of the year, we can be making positive changes all year round, and don't let the idea of a New Years Resolution restrict you from doing so.
At Psychology Melbourne, we have many experienced psychologists who can assist with achieving goals and life directions as well as career coaching and life coaching to help you get your life on track.
Tags