Moving into meditation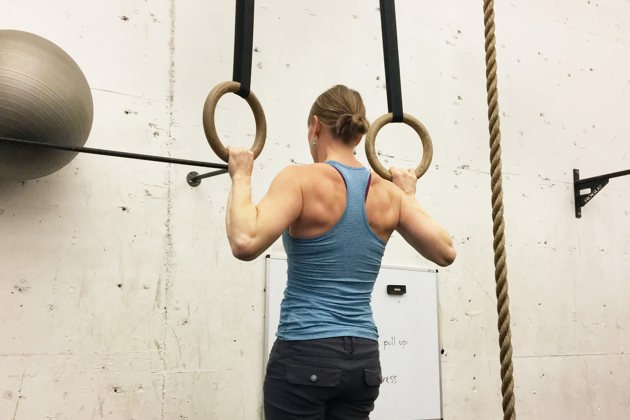 By Dominique Mulhane
You have probably heard of mindfulness. You may have even done some mindfulness techniques with your psychologist. An increasing amount of research has shown the value of meditation techniques and the way it activates areas of the brain associated with self-regulation, focused problem-solving, attention, and internal awareness. It has also been shown to increase motor control and performance.
Sometimes, however, people can find these practices challenging. They can struggle with maintaining focused attention and lose motivation.
Mindful movement can be a great way to develop your mindfulness skills, reduc stress, improving attention and awareness, and strengthening your mind-body connection.
You can find mindful movement in many traditional forms of exercise, including yoga, tai chi, dance and martial arts. These forms of movement use the breath and focus on how your body feels as it moves through space. They also impart the discipline and commitment to continue practising, even when it feels like a struggle.
Mindful movement can lead to improvements in physical as well as psychological health. These exercises can improve balance, flexibility and strength. Depending on the intensity, they can also lead to improvements in cardiovascular health.
Research has shown that yoga can also improve anxiety and depression symptoms, with as little as two 90-minute classes per week over two months.
While mindfulness is integrated into the philosophy of yoga and martial arts, it is something not often associated with more common types of aerobic or strength. Regular exercise, especially aerobic exercise, has also been shown to improve anxiety and depression symptoms in adults. This may be your preferred form of exercise, but you might also be interested in the added benefits of mindfulness. It is possible to make any movement mindful if you follow some of the core principles of mindfulness, including focusing on the present moment, patience, non-judging, and letting go.
For example, you may go to the gym and be thinking about how many kilos you are going to put on the barbell and how many sets and repetitions of squats you are going to do. Instead, slow down and do an internal body scan to check how you are feeling physically.
Do you feel tired or stiff from yesterday's training session or from sitting at your desk all day? Use that information to decide whether you still want to lift that weight or do squats today or instead shift to another exercise that would feel better for your body. Once you have chosen your exercise, stay focused during each exercise, trying not to let your mind wander off to the daily stresses and what you are going to eat afterwards.
Shift your attention and awareness to your body and feel each muscle moving and working to help you complete that exercise. Make sure to use your breath to help guide you through each movement. It helps to exhale when you are doing the hardest part of the exercise or when you are exerting more effort, i.e. standing up from your squat position or pressing up off the ground in a push-up.
Next time you do some exercise, have a go at adding some mindfulness to it. Of course, if you are interested in trying yoga, tai chi or a form of martial arts, do some research and find a class near you or have a look online for some free tutorials to give it a try.
(Dominique Mulhane, is a psychologist and qualified personal trainer.)
Photo by GMB Monkey on Unsplash
References:
Boccia, M, Piccardi, L., and Guariglia, P. (2015). The meditative mind: A comprehensive meta-analysis of MRI studies. BioMed Research International.
Chiesa, A., Calati, R., Serretti, A. (2011). Does mindfulness training improve cognitive abilities? A systematic review of neuropsychological findings. Clinical Psychology Review, 31, 449-464.
Conn, V. (2010). Anxiety outcomes after physical activity interventions: Meta-analysis findings. Nursing Research, 59(3), 224-231. 10.1097/NNR.0b013e3181dbb2f8
Cramer, H., Lauche, R., Lanhorst, J., and Dobos, G. (2013). Yoga for depression: A systematic review and meta-analysis. Depression and Anxiety, 00, 1-16.
Javanbakht, M, Kenari, R., and Ghaseni, M. (2009). Effects of yoga on depression and anxiety of women. Complementary Therapies in Clinical Practice, 15, 102-104.
Navanjo, J. and Schmidt, S. (2012). Is it me or not me? Modulation of perceptual-motor awareness and visumotor performance by mindfulness meditation. BMC Neuroscience, 13(88).
Rebar, A., Stanton, R., Geard, D., Short, C., Duncan, M., and Vandelanotte, C. (2015). A meta-meta-analysis of the effect of physical activity on depression and anxiety in non-clinical adult populations. Health Psychology Review, 9(3), 366-378.
Schuch, F., Vancampfort, D., Richards, J., Rosenbaum, S., Ward, P., and Stubbs, B. (2016). Exercise as a treatment for depression: A meta-analysis adjusting for publication bias. Journal of Psychiatric Research, 77, 42-51.
Tags