Helping men help themselves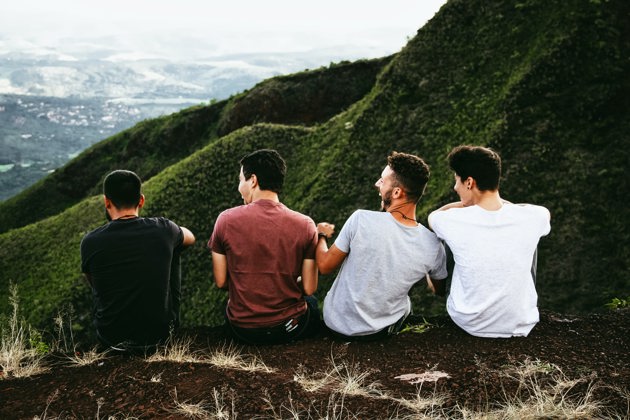 By Francesco Poci June 12, 2020

With Men's Health Week coming up (July 15-21), I've been thinking about some of the widely-held misperceptions about the average male's attitude to health, and how they might be addressed.
There is no doubt that in many countries, including Australia, men have poorer overall health outcomes and shorter life expectancy than women. In this country, for instance, males are more likely to die from cardiovascular disease and injuries than females, and prostate cancer takes a heavy toll. These deaths are very often preventable.
Men are similarly over-represented in mental health statistics. The suicide rate is three times higher for males. Help is available, but sadly, 72 per cent of males simply do not seek assistance.
It would be wrong to conclude that men do not care about their health. My clinical experience tells me that in fact, men think about their health and want to talk about it. They can experience great relief from those discussions and their health outcomes benefit.
Here are some tips, based on research, that can help men seek support:
Men have been found to get a lot of their health support from their partners. Encourage your partner to seek health support.
Friends and social groups also play a crucial role in men seeking health support. Those that speak poorly of health services will create a culture of men not attending services. Encourage your male friends to seek health support and consider your behaviour within various social groups.
If assisting as a family member, friend or support person, use of language is important. Reframe from use of "you", which can indicate blame and criticism. Instead, try to come in softer and slower, for example: "It looks like it has been a tough time with all those symptoms. What do you think about making an appointment with your GP?"
The promotion of men's health awareness within workplaces should be encouraged.
Health services should promote men's health, in particular anibg marginalised male groups.
Stereotypes of masculinity should be challenged within school culture and health curricula.
Some questions and considerations men might do well to take on board:
Ask yourself: "Have I been enduring symptoms of concern for some time, such as pain, urinary, digestive or reproductive symptom changes, sadness, hopelessness, loss of interest in activity, worry, irritability or anger?" If the answer is yes, please consult your GP.
If you have been unable to attend your GP due to being busy with work and other life commitments, ask yourself: "Is my health not important enough to create a spare hour to consult my GP?"
Remember that you do not have to wait until you have a high level of discomfort. You can consult health services with minor symptoms.
Injury does not have to be visible.
Seeking help is not a sign of weakness. It takes strength and courage and requires a person to take responsibility for themselves.
Fathers assisting with the health care needs of their children, will improve men's health.
Photo by Matheus Ferrero on Unsplash

Relevant links:
https://www.menshealthweek.org.au/
https://www.psychologymelbourne.com.au/psychology-counselling/mens-counselling
https://www.healthymale.org.au/
https://www.betterhealth.vic.gov.au/health/conditionsandtreatments/mens-health
https://www.beyondblue.org.au/who-does-it-affect/men
https://www.healthdirect.gov.au/mens-health
https://www2.health.vic.gov.au/alcohol-and-drugs/aod-treatment-services
References
1. Murray CJ, Ezzati M, Flaxman AD, Lim S, Lozano R, Michaud C, et al. GBD 2010: design, definitions, and metrics. The Lancet. 2012;380(9859):2063-6.
2. World Health Organization. The men's health gap: Men must be included in the global health equity agenda. [Internet] 2020 [cited 2020 May 24]; Available from: https://www.who.int/bulletin/volumes/92/8/13-132795/en/.
3. The Royal Australian College of General Practitioners. Male and female health: Side by side. [Internet] 2018 [cited 2020 May 24]; Available from: https://www1.racgp.org.au/newsgp/clinical/men%E2%80%99s-and-women%E2%80%99s-health-side-by-side.
4. Australian Government Department of Health. Mens health: National men's health strategy 2020-2030. [Internet] 2020 [cited 2020 May 24]; Available from: https://www1.health.gov.au/internet/main/publishing.nsf/Content/national%20mens%20health-1#:~:text=National%20Men's%20Health%20Strategy%202020,men%20and%20boys%20in%20Australia.&text=The%20Strategy%20aims%20to%20drive,men%20and%20boys%20in%20Australia.
5. Tudiver F, Talbot Y. Why don't men seek help? Family physicians' perspectives on help-seeking behavior in men. Journal of Family practice. 1999;48:47-52.
6. O'brien R, Hunt K, Hart G. 'It's caveman stuff, but that is to a certain extent how guys still operate': men's accounts of masculinity and help seeking. Social science & medicine. 2005;61(3):503-16.
7. Smith J, Braunack-Mayer A, Wittert G. What do we know about men's help-seeking and health service use? 2006.