Conquering loneliness
Edited by Jill Wright,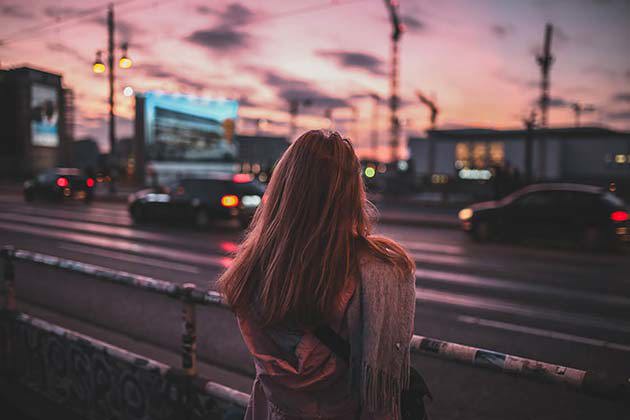 It took a new puppy to discover just how out of touch I'd been with my neighbourhood since the death of our British bulldog, Basil. Now, walking with Zac, our chocolate miniature poodle, in Albert Park twice a day, introduced me to people I'd not met before, although they lived across the street, around the corner, just a few houses away, and to others with whom I'd lost touch.
In this part of Melbourne, dog walking is a social affair. As the dogs play off leash, the owners fall into comfortable conversation on all sorts of topics, canine and otherwise.
And I began to re-establish relationships, ringing friends I'd not spoken to for months, or even a couple of years. Those walks with the dog weren't just improving my physical fitness, they had somehow renewed that human desire to socialise with others.
A recent article by Jane Brody in the New York Times emphasised the importance of social interaction for both mental and physical health. Having friends, it observed, and talking to them regularly is good for you. So good, in fact, that according to Harvard Women's Health Watch, you can expect to live longer and more happily with fewer physical ailments. Not relating regularly to other people can be as bad for you as smoking 15 cigarettes a day.
Over the years, Brody has looked at the issue in some death. Her article on Shaking off Loneliness, introduced me to the work of psychologist Professor John Cacioppo, pre-eminent in the study of the effects of social connection and the lack of it, and author of Loneliness: Human Nature and the Need for Social Connection. [You can read the first chapter of that book here.] Cacioppo's studies provide some clues as to the reason the lack of social intercourse can have an impact on physical health: for one thing, it undermines people's capacity to self-regulate, leading to over-eating and excesses in the use of alcohol etc.
In an interview in The Guardian last year, Cacioppo pointed out that working with even the best psychologist does not compensate for a lack of close friends and confidants ... and one survey in the US indicated that around 25 per cent of the population say they have no one at all whom they would place in that category. The critical thing is that having that sort of relationship cannot be one-sided. The relationship has to be reciprocal.
Cacioppo's work revealed that loneliness is both heritable and contagious, and like an iceberg the behaviour that fosters it can be so deeply submerged in our unconscious that we are unaware of its causes, costs and consequences.
Cacioppo looked at four potential treatments for chronic loneliness and found that only one worked: changing how lonely people think about other people. That is where working with a psychologist can help. Psychology Melbourne has a number of psychologists that can help people overcome loneliness by learning the skills of social connection.