Advice for activists: Get therapy
Edited by Jill Wright,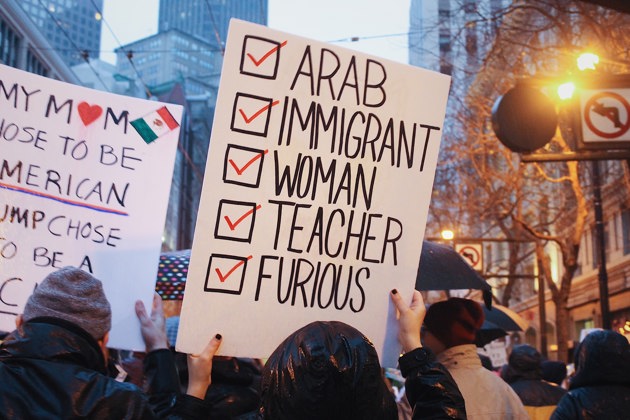 Patrisse Cullors, founder of Black Lives Matter, has some good advice for those of us who live in what The Guardian calls "impossible political times": get professional help from a mental health therapist.
She is one of 17 activists the newspaper interviewed for an article on strategies activists use to say motivated, and dare one say it - sane - in what are scarcely ideal conditions. The politically engaged are faced with "all the stresses of any job – long hours, 'office' politics and overflowing inboxes, coupled with the fact that activism is in a sense defined by its marginality and the job sits firmly between a rock and a hard place".
Cullors' contribution is particularly cogent. She says activists and organisers are "on the frontlines hearing so many painful stories from so many people" that they become therapists themselves. But the fact that they are not trained means they are exposed to burn-out. She tells them "they should be seeing a therapist to get them through".
Her own experience highlights the dangers activists face as they try to expose wrongs and bring about change: "I have been doing activism since I was 16 years old, but I soon found out that it was triggering difficult memories from my childhood and was having an impact on how I saw myself – I couldn't separate myself from the people I was organising. I have been doing this for 20 years now and the only reason I have been able to do it for so long is because I have been relying on other people's skill sets to help me take care of myself and be a better person.
"People forget that activists are human beings and that there is a lot at stake for us. Often we do this work because it's what we have experienced ourselves."
In another interview, Cullors says she faces down the challenges of her work by dancing, walking, and going to therapy. "We should not be doing this work alone," she says. "We should not be doing it in silos. We need the support and we need the care of a team."
She has found therapy so helpful that she would make access to a therapist part of her reparations package for black people.
Another activist interviewed by The Guardian for their story raises another potential mental health hazard that could require therapeutic help: prolonged anger.
Harry Gay, founder of Lesbians and Gays Support the Migrants, says anger is an important motivator and that people fighting injustice should not shy away from it.
"We're often told that anger is a negative emotion and that we should shy away from it," says Gay. "Perhaps interpersonally that is true, but on a structural level it is important to not get sad about what is happening around you but to get angry and then to channel it in the right way, through action."
But while anger at injustice can be harnessed to motivate change, it's a potentially hazardous commodity. Unless it's understood and well-regulated, it can rapidly spiral out of control, with dangerous consequences. It can even be a threat to physical health.
People in Gay's position could definitely benefit from something like Psychology Melbourne's anger management courses.
Another contributor, environmentalist and author Bill McKibben, is right up with the latest in psychological research when he promotes the healing powers of nature as an antidote.
"Try to spend a little time outdoors, whether it is in a city park or out in the woods or mountains," McKibben says. "One of the things we are fighting for is a world where nature still has some place and so it's good to get out and remind ourselves of that. I try to get outside every day, just for a few minutes. If I can just see the sky, that's good. Sometimes I only want to see the stars for a few minutes and that makes me feel worthwhile."
As it happens, the latest psychological research supports his strategy. Spending time in nature is not only great for one's mental health, it also reduces the risk of physical conditions, including type II diabetes, cardiovascular disease, premature death, preterm birth, stress, and high blood pressure. Another article in The Guardian suggests that spending two hours a week in nature could join a healthy diet and regular exercise as a prescription for wellness.
Tags