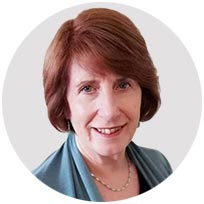 Sandra Groves
Testing & Assessments Psychologist
Sandra's main goal when conducting an assessment is to investigate difficulties that a client may have, with learning, mental health, or other psychological issues.
Sandra has extensive experience with assessment of cognitive ability (IQ), academic achievement, autism, ADHD, and mental health. She has extensive experience with intellectual disability, learning difficulties, giftedness, early entry to school and NDIS reviews and assessments.
Sandra is a registered NDIS provider, an endorsed educational and developmental psychologist, and a registered supervisor of other psychologists. She has given papers at national and international conferences on areas such as autism, learning difficulties, social and emotional needs of gifted children.
Sandra enjoys working with clients to establish areas of concern and then recommendations to understand and treat those areas of concern.