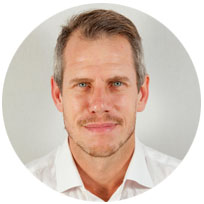 Ross Evans
Testing & Assessments Psychologist
Available online
Ross is a Clinical Psychologist and endorsed supervisor with 15 years professional experience. He has developed his expertise in clinical assessment and report writing across a range of settings from acute psychiatry and public mental health, private practice, working in asylum seeker and refugee settings, in various employee assistance programs, and in recent years with the Australian Defence Force and Fire Rescue Victoria.
Ross has experience utilising various psychometric tests in standardised mental health screening and in emergency services and Defence personnel, enabling early diagnosis & intervention of psychological disorders. He has been undertaking mental health assessment and report writing for legal or court related matters now for over 10 years.
Ross' proficiency in psychological assessments includes personality assessment, risk assessment, post-traumatic stress disorder (PTSD) and addiction.
Ross is passionate about the work that he does in psychology and believes strongly in providing a safe and comfortable experience for clients, including appropriate feedback and education around the assessment process and feedback of outcomes for clients.