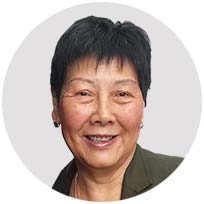 Judy Chow-Fairhall
Testing & Assessments Psychologist
A psychological assessment is gathering information to evaluate a person's behaviour, character, strengths, and needs, for the purpose of diagnosing, setting goals, and recommending treatment. A valid, structured assessment is invaluable in supporting a person to gain better awareness and understanding of one's strengths and challenges, and be a collaborator in one's treatment management, and for clinical, legal, and educational purposes.
Judy is an experience psychologist with vast experience in psychological evaluations, in administering relevant assessments, and utilising the valid information to inform and support the clients to seek appropriate treatment and develop management strategies.
Judy has administered psychological assessments for people of all ages. She works with children, adults, couples, families, schools, community mental health services, early intervention services, NDIS, hospitals, state emergency services, corporate organizations that provide conflict resolution, EAP (Employee Assistance Program), critical incident management services, and international NGO agencies in Australia and Papua New Guinea. She is respectful, responsive, and sensitive to cultural diversity.