Some tips on re-booting your character
Edited by Jill Wright,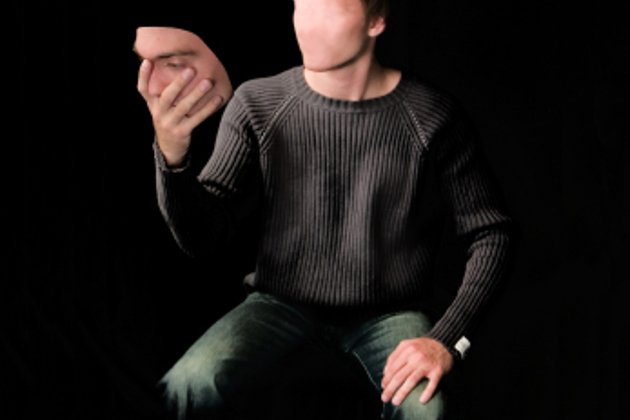 I want to acknowledge right now that I have been carrying around an unconscious prejudice about technology professionals.
I've always held them in awe for their expertise in a domain that frankly turns my brain to jelly, but I have somehow imagined that they have little interest or expertise in human psychology. I'd fitted them, you see, into a convenient stereotype.
This was brought home to me only this week, by my reaction to a little article that appeared in the online tech support journal, TechRepublic. I've been subscribing to Tech Republic for quite a few years, and it often helps me stay afloat when some software or hardware disaster is threatening to sink the boat.
This week's edition has the usual technology tips - pointers on virtualisation, solving problems with Chrome bookmark synchronisation and accessing code snippets from Visual Studio for instance - but it also has a brief column headed, "Making a mistake does not make you an idiot".
As it happened, it wasn't referring to the sort of calamitous errors that most of us commit in our daily interactions with IT. It was suggesting that people might benefit from examining their reluctance to admit fault.
"Admitting fault is not a public acknowledgment that you are a worthless human being and should be fired immediately," it declared. "Apologising for an action you took that caused a problem for a co-worker does not make you the office weakling and brand you with a scarlet letter. Making mistakes makes you human, and owning up to them earns you respect and maybe even renders you endearing."
The article referred readers to a book by two social psychologists, Carol Tavris and Elliot Aronson, called Mistakes Were Made (But Not by Me): Why we Justify Foolish Beliefs, Bad Decisions and Hurtful Acts, and suggested "Maybe we should all take a look at that book."

In my opinion, practically any book by Carol Tavris is worth taking a look at. She is equally adept in the fields of social psychology and journalism.
But this book in particular is fascinating, because it explores a psychic phenomeon called "cognitive dissonance", and the effects it has on our ability to acknowledge our mistakes and shortcomings and learn from them.
The circumstances in which the late Leon Festinger and his two colleagues developed the theory - arguably the most significant work in the field of social psychology - could have been a literary invention by Kurt Vonnegut Jnr.
The researchers gained access to an apocalyptic cult led by a suburban housewife, Dorothy Martin, who claimed to be in communication with a group of alien beings called "the Omnipotent Guardians", who had informed her that a flood would destroy the world on December 21, 1954.
They joined the followers - some of whom had quit their jobs and disposed of their possessions - for the count-down to the apocalypse, and when the designated moment passed without incident, Martin claimed that the world had been spared because of the "force of Good and light" that the group had fostered.
In their book, which was actually published about five years ago (and reviewed in The Guardian) Tavris and Aronson track some of the more astonishing examples of the human talent for self-deception and self-justification that we create in our efforts to avoid cognitive dissonance, essentially a fundamental contradiction in the beliefs or ideas that are central to our existence.
The book should probably be required reading in every high school. It would help young people understand and accept themselves and I suspect it would do much to improve practically every area of human existence. And make it easier for all of us to acknowledge our prejudices.
Tags