Five mindful tips to reduce family stress at Christmas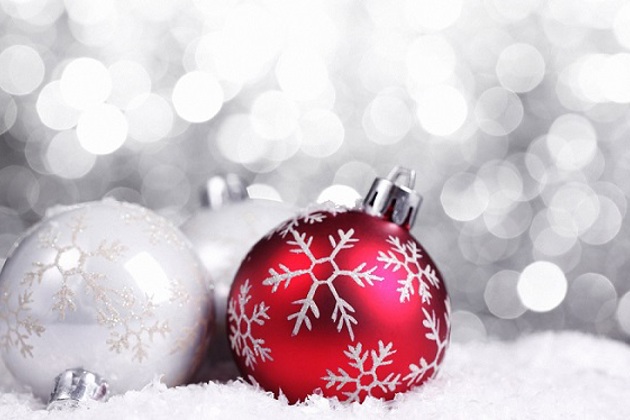 Christmas is usually a happy and joyful time, but for some families it can also be a very stressful time.
A recent Relationship Australia survey found that Christmas is a time of year that many people experience increased anxiety and stress.
While some things can be out of your control, like travel, family tensions or parental separations, there are some steps you can take to reduce your stress.
Here's five tips on how to be more mindful at Christmas and enjoy a more meaningful and stress-free festive season.
1. Be aware of your expectations, especially when they are unrealistic.
We're all bombarded with images and messages about the 'ideal' family and perfect Christmas that are far from reality for most families. Striving to meet these expectations or comparing your situation with others is a recipe for disappointment and frustration. Take a moment to ask yourself what expectations you have for Christmas and where these expectations have come from.
2. Check in with your values.
Instead of taking on the expectations of others, take the time to consider what is most important to you and what will matter most to your family. Try talking with your family members about what is most important to them; you may be surprised. It's easier to say 'no' and avoid becoming overwhelmed with commitments or overspending when you are engaged with your values and can prioritise.
3. Practice gratitude with your family.
Gratitude involves focussing your attention on strengths and blessings. There are many ways to express gratitude such as taking the time to say thank you and acknowledge the contribution of others, sharing with and asking others about what they are grateful for, or contributing to a cause that supports people less fortunate.
4. Acknowledge and make space for a range of emotions.
Christmas can be a particularly challenging time as it may trigger memories of lost loved ones, feelings of loneliness, disappointment or family conflict. Rather than put pressure on yourself to be happy, acknowledge the painful feelings and look for ways to be kind toward yourself, reach out for support, and practice self-care.
5. Be Christmas Present!
It's easy to get caught up in urgency of making everything go smoothly, the nostalgia of Christmas' past, or imagining how you would like things to be in the future. Remember to pause and take in the moment that is, just as it is. Notice your breath and observe your experience and what is going on around you. You never know what special moments you will experience that would have been missed!
For more information about our mindfulness classes:
Visit our webpage http://www.psychologymelbourne.com.au/class-bookings