Blogging your way to mental health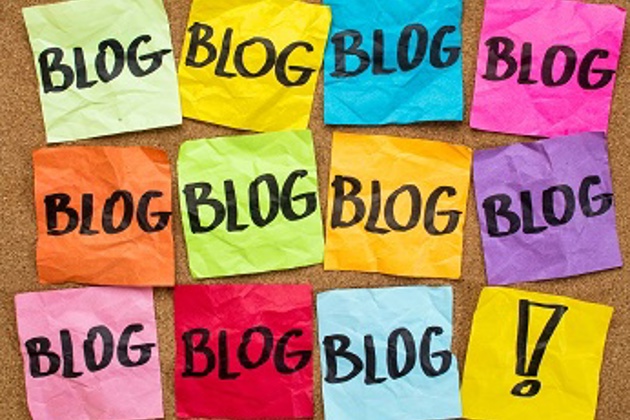 Anyone who is undergoing therapy with a psychologist very quickly learns that not all the work happens in the session.
It's not enough just to show up at the clinic once a week. If you're going to get the most out of treatment, you have to commit to continuing the work between sessions.
Your psychologist might ask you to do some exercises, or just devote time to doing some solid thinking about what happened in the session, or to write a journal.
We've known for years that writing about thoughts and emotions that arise from traumatic or stressful experiences can be of great benefit.
Since the 1980s, research by James Pennebaker, a psychology professor at the University of Texas, found that short-term focused writing about emotions can enhance immune function, lower blood pressure, decrease heart rate, reduce asthma and arthritis symptoms, and lessen sleep disturbances in patients with metastatic cancers.
Studies repeatedly document that the activity decreases the symptoms of anxiety and depression.
An article in this month's edition of the American Psychological Association's journal, Monitor, makes the point that blogging can be even more effective than writing in a private diary. In a study of 161 high school students at the University of Haifa last year, researchers found that blogging was more effective than keeping a written journal in lessening social anxiety and emotional distress.
And opening the blog to public comment intensified these effects.
Anonymous blogging can be helpful for some people, allowing them to express themselves more freely.
While it can be a great aid to treatment, it isn't necessarily a replacement. You need to take what you're writing about back into the therapy room.
And the article recommends that clients, and for that matter psychologists - who are increasingly writing blogs like this one to educate the public about mental health - use comment moderation on the blogs, or disallow comments altogether.
As anyone who blogs will know, there are people who get a kick out of posting comments that are unhelpful, if not outright abusive, and some troll blogs in search of an opportunity to vent their spleen.
New York psychologist, Dr Deborah Serani, blogs herself, and recommends it to her clients. She sees it as helping clients to "create a toolbox of ways to express themselves that they can use not only out of therapy but also in place of therapy at some point".
Her advice on negative comments is to "resist talking back, arguing or trying to prove your point to the negative commenter. Instead, delete his or her existence once you discover it."
One critical thing for psychologists to remember is that they should never Google a client or visit a client's blog unless he or she requests it.
And if clients follow a psychologist, they should not expect the therapist to follow them back. That could be a breach of confidentiality.