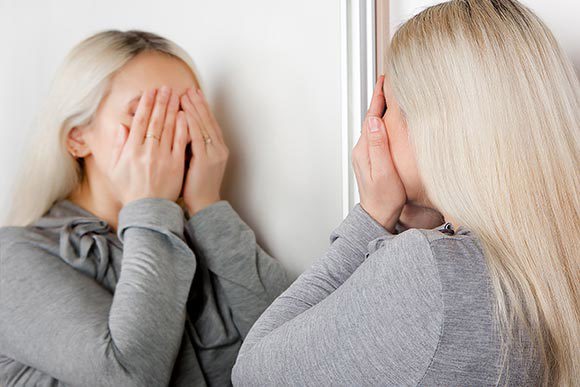 THIS PACKAGE IS COMPLETED ONLINE
There are few mental health conditions as disruptive to a sense of well-being as Body Dysmorphic Disorder.
Body dysmorphic disorder (BDD) is a condition which makes people think their normal bodies are badly flawed. People with BDD are more likely to seek cosmetic surgery and less likely to be satisfied with the outcome. These reactions may lead to them having multiple interventions but being dissatisfied with all of them.
People with low self-esteem and particular personality disorders can be vulnerable to feelings of dissatisfaction with cosmetic surgery. As a result, it has been suggested that candidates for cosmetic surgery undergo psychological testing to rule out these psychological problems.
The feeling of dissatisfaction can be aggravated by influencers on social media leading people to seek out and undergo numerous cosmetic procedures to try to "fix" the offending "flaw". While these procedures can produce temporary relief, all too often the search for new solutions re-emerges.
If you think you, or someone you know, may be suffering from BDD, this test package can help clarify the situation.
Are you experiencing any of the following symptoms?
Feeling embarrassed or ashamed about a "flaw" in your appearance which others regard as minor or even non-existent?

Are you constantly focusing intently and critically on your appearance?

Do you repeatedly check your image in mirrors?

Actively groom and re-groom yourself for long periods of time?
It is recommended that candidates for cosmetic surgeryundergo psychological testing to rule out psychological problems.
What is included in the BDD assessment?
The BDD assessment includes:
Two 1-hour clinical consultations with an experienced BDD psychologist.

Three screening tests -

The Cosmetic Screening Test is a validated approach to predicting post intervention dissatisfaction
The Cosmetic Readiness Questionnaire (CRQ) measures cosmetic intervention relevant issues such as Psychological Distress, Self Criticism, Perfectionism and Self-esteem. It has been validated with over 4,000 patients
The PsychPofiler tests for 19 mental health disorders including anxiety, depression and OCD which may indirectly influence overconcern with appearance.

A comprehensive report with the results of all psychological tests completed as well as a clear diagnosis of your condition.

Recommendations for future support may be made if appropriate, which can include cognitive behavioural therapy and/or medication.
What are the benefits?
Deeper understanding of your situation.

A clear diagnosis for referral to cosmetic intervention.

Recommendations for counselling prior to embarking on surgery.

May help avoid unnecessary and expensive cosmetic surgery.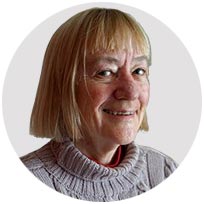 Dr Felicity Allen is a Senior Health Psychologist who has extensive experience and interest in the psychology of specific cognitive deficits including body dysmorphic disorder. She also has wide ranging knowledge in psychological conditions such as anxiety, stress and depression and has provided quality control of psychological testing to the Department of Employment.
Felicity has proven ability to quickly build positive rapport with clients. She believes psychological testing is an important and fascinating area as it supports the implementation of treatment as well as clarifying difficult cognitive issues.
Qualifications
BSc (majors Psychology and Genetics), University of Melbourne, MSc, University of Melbourne, PhD, Monash University, Effective Questioning Styles to Enhance Children's Narrative Competence. Deakin University.
Online Test Conditions
You will be sent several online tests prior and during the assessment process that have multiple choice questions. They are easy to fill in, but it is important that you follow our test conditions to get the most accurate results.
Complete every question!

Concentrate and complete the forms in one sitting

Fill them in alone – you can share later

Do not be distracted by watching TV or talking to anyone else

Be honest as this will help with your diagnosis
https://en.wikipedia.org/wiki/Cosmetic_surgery_in_Australia
Ericksen, William Leif; Billick, Stephen Bates (18 January 2012). "Psychiatric Issues in Cosmetic Plastic Surgery". Psychiatric Quarterly. 83 (3): 343–352. doi:10.1007/s11126-012-9204-8. ISSN 0033-2720. PMID 22252848.
Cosmetic surgery is also called aesthetic surgery and includes all the procedures used to change your body to make it more pleasing to the eye. Unlike plastic surgery which corrects a physical fault, these procedures are optional. It has recently become controversial because of rising complaints from patients who have been left with ongoing medical problems or who have not satisfied their original aim of improving their appearance.
Social media has been blamed for the large numbers of people seeking cosmetic surgery. Influencers usually have body shapes which are unusual (e.g., long legged and thin), although they promote these as normal and desirable. Patients will then seek to have a body shape which is impossible for them to reach.
Please note: Psychologists do not prescribe medication.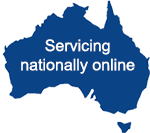 BOOK NOW!
Body Dysmorphia
Cost: $750
To Book
Use the form below to pay in full
OR
To make 4 interest-free payments of $187.50 fortnightly go to our

booking form
---