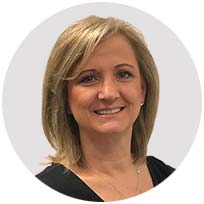 Vivienne Pappas
Corporate & Critical Incident Services
Vivienne Pappas is a registered psychologist and has a strong background in assisting organisations maximise the health and performance of their employees with a focus on leadership, performance and conflict management.
Vivienne has previously worked at a senior manager level with a large international organisation.
Over the last 25 years, Vivienne has developed a wealth of experience across all staff and business related matters. Vivienne's experience includes working with large private organisations, the government sector, educational institutions, aged care and disability, and not-for-profit organisations.
Vivienne's expertise, knowledge of business systems and human social dynamics enables her to apply a unique, strategic and targeted approach to organisation's people management needs. She adopts a systemic, holistic approach to empower organisations and the individuals.
Vivienne is solution-orientated, providing individuals, management, and the organisation with skills and strategies required enabling changes to be internal, self-promoting and sustainable.
Vivienne is a skilled group and individual coach across all levels of coaching. She is very skilled in improving individual, teams and organisations performance. She has extensive experience in team building, improving team effectiveness and vision building. Vivienne is a National Registered Mediator and has extensive experience in Workplace Dispute Resolution.
Vivienne's further specialty is Critical Incident Management. She has had extensive involvement in the Black Saturday Fires and Port Arthur Debriefing.