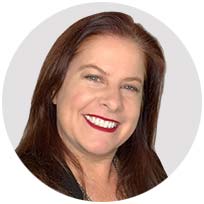 Christine Brown
Christine Brown is a registered psychologist, facilitator, coach and change specialist.
Christine specialises in a range of managerial and leadership skills including communication, personal brand, resilience, presentation skills, leading change and workplace wellbeing. Christine has provided training, coaching and leadership programs for some of Australia's leading corporates including ANZ, Australia Post, ASIC, WorkSafe Victoria and Telstra.
Christine's facilitation style is energetic and she is passionate about empowering and motivating individuals to make positive changes in their professional and personal lives. Drawing on her experience as a people leader, Christine can move from the theoretical into how skills can be applied in practice in the workplace.
Christine holds a PhD in Psychology and is a Prosci and PCI certified change practitioner.