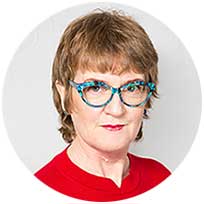 Shelly Rogers
Organisational Psychologist
Shelley Rogers is a registered psychologist with over 13 years' experience working as a psychologist. Shelley decided to become a psychologist after 30 years' working in many different occupations and industries.
She is a General Psychologist, who also has a deep understanding of the workplace issues that cause people enormous distress and can lead to mental health problems.
She assists people who are struggling with difficult workplace situations, their career direction and other work-related dilemmas. She also assists organisations managing challenging situations and make changes.
Shelley works effectively across a range of presentations including anxiety, depression, stress, and emotion regulation difficulties. Her approach is solution-focused. Shelley uses a wide variety of evidence-based techniques including Brief Therapy, Cognitive Behavioural Therapy, Hypnosis, Interpersonal Therapy, Relaxation, Mindfulness and Stress Management Techniques and Skills Development as required.
Shelley helps her clients make the changes they need through structured in-session therapy and between-session 'homework'.