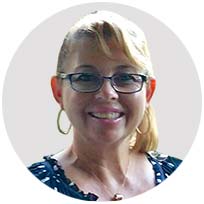 Marianne Dyer
Corporate Psychologist
Marianne Dyer is a member of the Australian Psychological Society and has been a registered psychologist since 1993. She has worked in therapy services, organisational consultation - training, private practice and educational settings.
She has experience in writing policy and procedural manuals for clinical programs, and designing group developmental workshops for staff and clients. She enjoys conducting needs analysis, designing and conducting structured interviews, workshops and customer satisfaction surveys.
Her consulting framework is based on system theory; thereby collaboration and gathering information from stakeholders is fundamental to her style. Having also over 22 experience in clinical settings gives her a unique advantage in combining advanced diagnostic and conceptualisation clinical skills to an organisational setting.
Marianne also has experience in delivering training and group programs. She has a warm interactive presentation style, which invites participants to reflect and share their own wisdom.