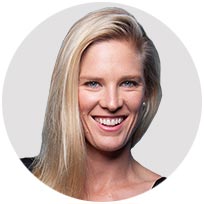 Kate Naess
Kate is a Registered Psychologist who provides services regarding elite performance, team culture and holistic wellbeing. Kate has over 20 years of experience within high performance settings and is passionate and dedicated to help others achieve their full potential.
A former elite athlete across two different sports, performing on the world's biggest stage at Rio Paralympics 2016, Kate not only utilises evidence-based strategies, but she also walks the talk.
Kate assists clients to develop 'key tools for success', by taking a holistic approach to wellbeing and performance. Kate helps others to develop an awareness of their own inner strength and capability. She is driven to help others master the right skills and strategies to thrive and achieve success now and in the future. Kate works with clients at the individual, team, and organisational level.