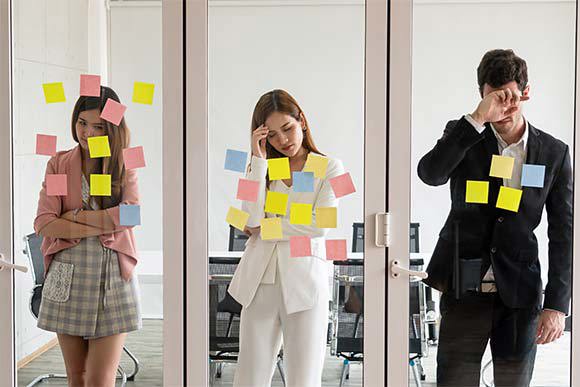 Working with the ADHD Employee Package
Cost: $600 + GST
At Psychology Melbourne we know how important it is for management to understand and relate well to all their employees. Employees with specific mental health needs such as ADHD are often very bright employees who are strongly committed to their companies.
Learning to understand how to manage such employees can be rewarding for the manager and the company. When ADHD employees enjoy doing something, they can achieve excellent results. Problems may arise if they tire of what they're doing and simply lose all interest in finishing.
Structuring the workplace to bring out the best of the abilities of ADHD employees is a challenge Psychology Melbourne's coaching psychologists can help with. Our psychologists can provide specific tools and strategies to help your managers work with ADHD employees to achieve higher performance and greater personal satisfaction at work.
How long will it take?
The Working with the ADHD Employee package is a 2-session package with one of our coaching psychologists.
It includes two, 1-hour consultations with the manager that can be done either online or face-to-face. The sessions can take place over 2 – 4 weeks.
The first session provides:
Education about ADHD in the workplace

Recommendations of tools and strategies for working with ADHD employees
The second session provides:
Debriefing

Reviewing and refining the recommendations
*Psychology Melbourne offers psychological testing packages for assessment and diagnosis of ADHD. Please speak to our reception team for further information.