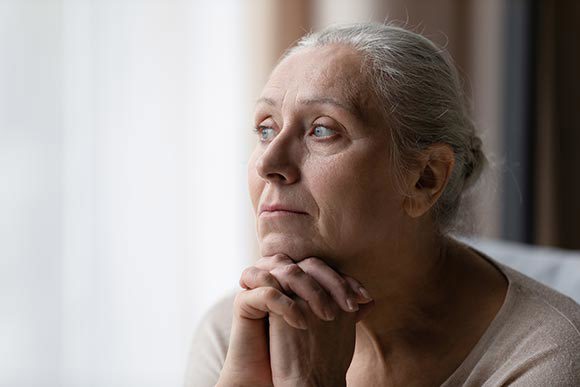 THIS PACKAGE IS COMPLETED ONLINE
Changes in how we think and remember can be unsettling and concerning and leave us asking is there something amiss? However, normal ageing does bring about changes in cognitive processes such as speed and reaction time, attention focus, multi-tasking and recall.
Understanding your baseline cognitive functioning with our Early Dementia Screening early can help identify unusual or significant changes in your memory and cognition which are not a normal part of ageing.
Some life events may also be temporarily or permanently impairing your cognition, such as menopause, some mental health conditions, significant stressful life events, chronic illnesses, substance use including caffeine, alcohol and other substances.
To improve cognition, you can learn how to make adjustments to your lifestyle, begin new habits and routines, or take up proactive management.
Why should I consider an Early Dementia Screening?
You forget things more often.

You miss appointments or social events.

You lose your train of thought.

You have trouble following a conversation.

You find it hard to make decisions, finish a task or follow instructions.

You start to have trouble finding your way around places you know well.

You have concerns about developing memory and cognition problems because of your family history.

Other people have commented about any of the above.
What are the benefits of early assessment?
Identifying unusual or significant changes in your memory and cognition in our comprehensive report.

Identifying any contributing factors to changes in your memory and cognition.

Obtaining a baseline measurement to allow for comparison over time.

Receiving practical recommendations and strategies to help now and in what to do next.
How does the Screening work?
Screening assessments will be provided online via self-report questionnaires as well as three clinical consultations. You will be asked to complete some questionnaires before your scheduled consultations.
At your first appointment a Clinical Psychologist will conduct a comprehensive clinical assessment to collect background information and identify potential contributing factors for the experienced changes.

In your second appointment, you will be asked to complete up to 4 tailored assessment tasks administered by the Clinical Psychologist.

Your third appointment will be scheduled 2 weeks later and will include discussion of your test results, recommendations and strategies, including what to do next. You will also receive a copy of the comprehensive report with recommendations and links to resources.
What the Report will tell you?
The comprehensive Early Dementia report is a summary of the information collated during your assessment and will include specific recommendations and resources to support further steps in managing any concerns.
The report is tailored to your presentation and written in easy-to-read language and includes information about the tests administered, the outcomes and what this means specific to your concerns.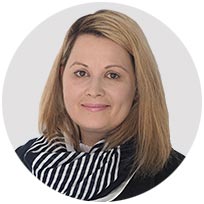 Dr Deidre Pye has extensive training and practice in the psychology of ageing. She has been involved in research on ageing and wellbeing across areas including loneliness, attachment, wellbeing and Parkinson's Disease.
Diedre is a Fellow of the College of Clinical Psychologist (APS) and a member of the Psychology and Ageing Interest Group of the Australian Psychological Society. She has worked with clients, caregivers and organisations to improve the lives of adults as they age.
Qualifications
Bachelor of Psychological Science (Hons.) Master of Clinical Psychology
Doctorate of Clinical Psychology and Clinical Geropsychology
Online Test Conditions
You will be sent several online tests prior and during the assessment process that have multiple choice questions. They are easy to fill in, but it is important that you follow our test conditions to get the most accurate results.
Complete every question!

Concentrate and complete the forms in one sitting

Fill them in alone – you can share later

Do not be distracted by watching TV or talking to anyone else

Be honest as this will help with the accuracy of your diagnosis
Please note: Psychologists do not prescribe medication.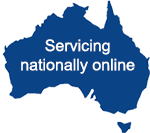 BOOK NOW!
Early Dementia Screening
Cost: $1200
To Book
Use the form below to pay in full
OR
To make 4 interest-free payments of $300 fortnightly go to our

booking form
---