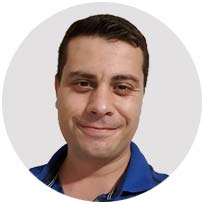 Ahmad El Rozz
Online Psychologist
Ahmad El Rozz is a registered psychologist, who has spent over 10 years studying the field of mental health and developing a repertoire of skills, strategies, and techniques he brings to his group work. He has led group therapy teams to deliver services to people living with a range of mental health disorders.
His presentation style is relaxed, engaging, interactive, and supportive. His primary aim in presenting courses is to share key ideas and practical ways to help those attending manage their lives better.
Ahmad is a bi-cultural, tri-lingual therapist and can provide services in English and Arabic.
Current Short Courses