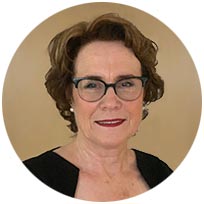 Jill Wright
Corporate Psychologist
Founder, Director and Principal Psychologist of Psychology Melbourne.
Jill founded Psychology Melbourne ten years ago. It now employs more than 35 psychologists servicing individuals, couples, families and corporate clients.
She has twice served as a national director of the Australian Psychological Society and established and still supervises professional development programs for the Society.
Jill is a highly skilled psychologist and family therapist with more than 20 years clinical experience. She continues to work with clients, primarily on couples and relationship issues. She has three adult children and five grandchildren.
Jill has limited availability.