Immediate appointments available


Psychologists Online across Australia for counselling, testing and groups - Melbourne, Sydney, Brisbane, Adelaide, Hobart, Perth and Canberra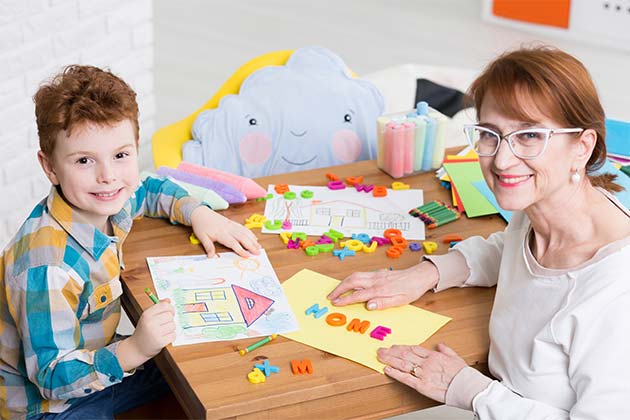 How can we help?
Psychology Melbourne provides comprehensive psychological testing and assessment for children between the ages of 6 and 12 to determine whether there will be a diagnosis of ADHD.
The ADHD testing explores your child's behaviour and developmental history over 4 hours of interviews with you, your child, and other professionals, such as teachers, etc.
If your child receives a positive diagnosis of ADHD, it is important to start managing it now rather than let it continue into adulthood, creating major problems.
Our psychologists can help with recommendations for further treatment.
ADHD is not considered a "disease" but a neurological difference, and therefore can't be "cured". Some children may recover fully from their disorder by age 21 or 27, however, in 50-86 percent of cases, major problems persist into adulthood.
ADHD is thought to be partly genetic as research shows that parents and siblings of ADHD children are more likely to have ADHD themselves.
What is Child ADHD?
Children can exhibit Attention Deficit Hyperactivity Disorder (ADHD) symptoms before age 12, and in some cases as early as 3 years of age.
Symptoms include:
Inattention - will often have difficulty concentrating

Impulsivity - will often interrupt others

Hyperactivity - will often be in constant motion and unable to sit still
Not every child who is overly hyperactive, inattentive, or impulsive has ADHD. Many children blurt out things they didn't mean to say, bounce from one task to another, or become forgetful.
Assessment of ADHD in children requires careful consideration of presenting traits and behaviours, clinical observation, interviews with family members and teachers, and screening measures.
Although ADHD is not a form of Autism, many of their symptoms overlap, making is difficult to diagnose.
How does ADHD Testing work?
When you purchase the Child ADHD package, our Assessment Manager will contact you to arrange your first appointment with your testing psychologist who will be experienced in working with children with ADHD. For children, these appointments need to be done in person, not online.
The comprehensive Child ADHD testing package is suitable for children aged 6 to 12 years and is conducted over 4 sessions. Following these, you will receive a comprehensive ADHD Interpretative Report with diagnosis and recommendations.
The Testing package includes:
4 x 1-hour interviews with our psychologist, including a combination of interviews and observation of the child, interviews with parents and other professionals, such as teachers.

Administration of ADHD rating scales and other screening tests

An Interpretative Report with recommendations for future actions

1 x 1- hour feedback session in which a written report is presented and discussed.
The ADHD screening and other testing measures are completed by the child (depending on age), family members, and other significant individuals such as a teacher, who can contribute to a comprehensive developmental and behavioural history. Medical, paediatric, or psychiatric information may be required for further diagnosis.
Your child's pattern of behaviour will be compared against a set of diagnostic criteria and characteristics of the ADHD disorder. As some traits can overlap with other mental health conditions, your psychologist may identify other potential causes of your child's symptoms such as, normal developmental presentations, learning difficulties, oppositional issues, mood problems and medical conditions.
To assess whether your child has a positive diagnosis of ADHD, your psychologist will consider several critical questions: are they experiencing a continuous problem and not just a response to a temporary situation? Do their behaviours occur in several settings or only in one specific place like the playground or the office?
What is the best Treatment?
The most recommended treatment for child ADHD includes medication, psychological counselling and skills development training. Parents need to work together closely to help their child manage their ADHD symptoms.
Medication
Psychologists practice behavioural therapy and do not prescribe medication. Stimulant medications are typically prescribed by your GP as a safe and effective way to relieve ADHD symptoms. They target two brain chemicals or neurotransmitters: dopamine and norepinephrine which assists your child to pay attention and control their behavior.
The most common stimulant medications for treating ADHD are methylphenidate or amphetamine. However, if stimulants cause serious side effects, other medications can be used such as Atomoxetine and antidepressants.
The right medication and the right dose varies among children and you may need to work closely with your GP to find out what's right for your child.
If you choose the medication pathway for your child, your child will need to be assessed by a psychiatrist as ADHD medication is restricted. You will need to ask your GP for a referral to a psychiatrist for a ADHD medication assessment. This is a 45-minute assessment and will provide your GP with a medication plan to follow. It is important for you to monitor any side effects from the medication carefully. The most common reactions include low appetite and weight loss.
Some psychiatrists will give you a discount if you provide your Psychology Melbourne ADHD assessment for them as it saves them time.
For futher information, contact our Assessment Manager at 1300 161 639 or email assessments@psychologymelbourne.com.au.
Behavior therapy
Behavior therapy can take longer but it provides everlasting benefits for your child as they grow into adulthood. It can improve your child's self-control and self-esteem and is most effective when it is supported by parents.
Psychology Melbourne's ADHD comprehensive Report provides recommendations for psychological counselling and behavioral therapy for you and your child. Parent training in behaviour management includes learning skills and strategies to assist their ADHD child academically and with social relationships.
Other conditions may also be potential causes of your child's symptoms such as, developmental issues, learning difficulties, oppositional issues, mood problems and medical conditions. If present these will be outlined in your child's report and recommendations provided.
Psychology Melbourne has psychologists experienced in working with parents and children in one-on-one counselling. In addition, we are planning next year to start training courses for parents to teach them skills and strategies to help their ADHD child.
How much does it cost?
Psychology Melbourne's cost-effective Child ADHD package provides you with an finite cost for you testing. The Child ADHD package costs: $2,000.
To see what this package includes, go to "How does ADHD Testing work?" above or view our FAQs below.

How to make an appointment
To book ADHD Testing:
Use the form below to pay for your testing in full.
Or, to make 4 interest-free payments of $550 fortnightly go to our


booking form
After we receive your payment, our reception staff will contact you to book an appointment time.
Book Now!